Titusonic® Sonic Insert
Insert for Hollow Core Boards Fastening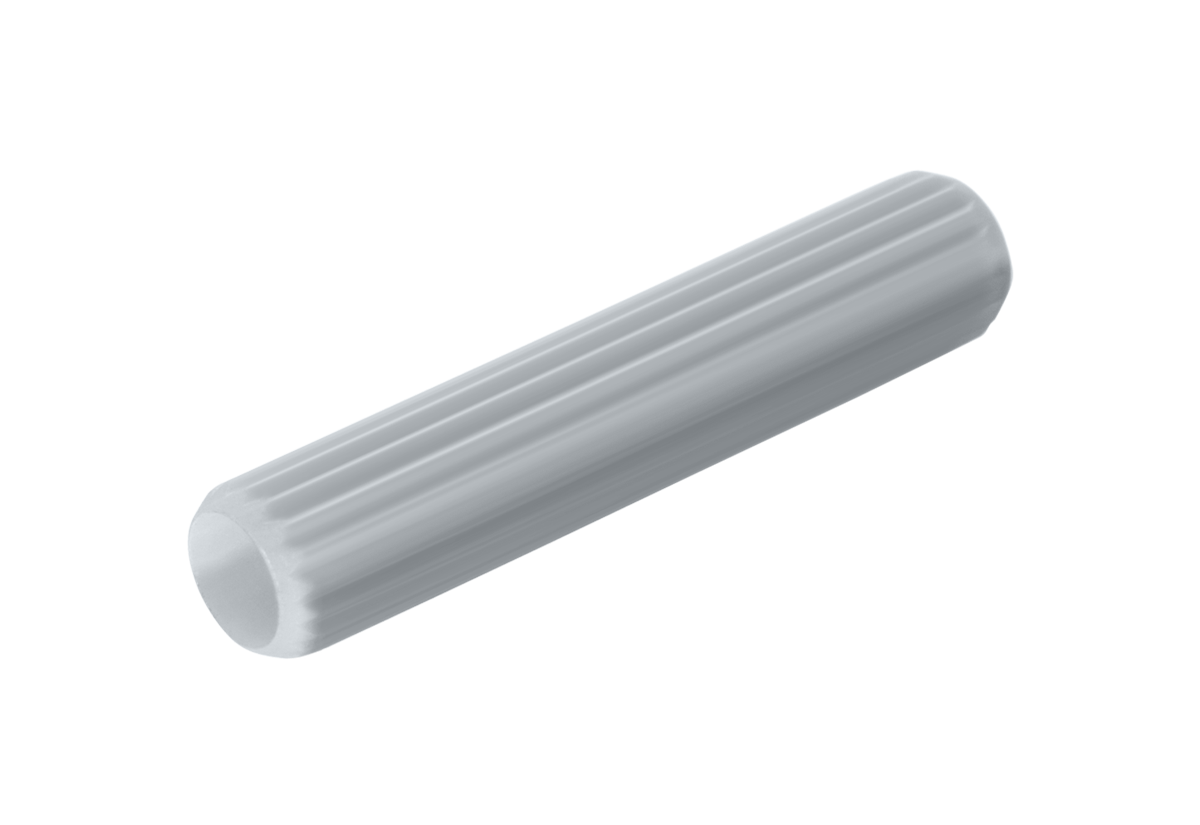 Challenges in Hollow Core Boards Production
Hollow core boards (HCB) have slowly been introduced into furniture over the last 15 years and a few leading manufacturers have invested heavily in the production and use of this new type of light weight panel. These first HCB production lines require a frame to support and separate the thin panel surfaces and to enable edgebanding to be applied with conventional machines. These frames also enable the use of conventional hardware, such as assembly fittings, hinges and drawer runners, which can be attached to them.
However, the frames are expensive to fabricate and heavy, which defeats the primary purpose of HCB, which is to provide the lightest possible panel.
The two main problems in the use of frameless hollow core boards are:
How to apply an edge
How to assemble the boards and fasten fittings into them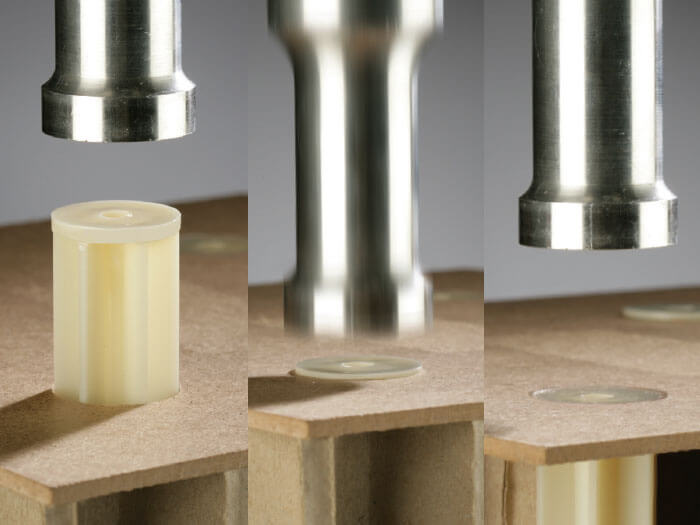 Revolutionary Fastening Solution
Titusonic® is offering a revolutionary fastening solution – WoodWelding® Technology. The process focuses the ultrasonic energy onto specific locations on a plastic insert or fitting so that with applied pressure it melts into the porous surfaces of the HCB, at both the top and bottom of a blind hole in about 1 second and then solidifies in 1-2 seconds more. The process is fast, consistently gives strong results and eliminates the need for glue. This provides the ultimate solution as Titusonic inserts can be placed in random positions on a HCB panel providing the flexibility that furniture designers require.