Standard Modules
Our standard pre-assembled parts allow for fast construction and assembly of automated assembly systems.
With our standard modules, we can quickly assemble rotary indexing tables and assembly lines. They can be subsequently installed in the line.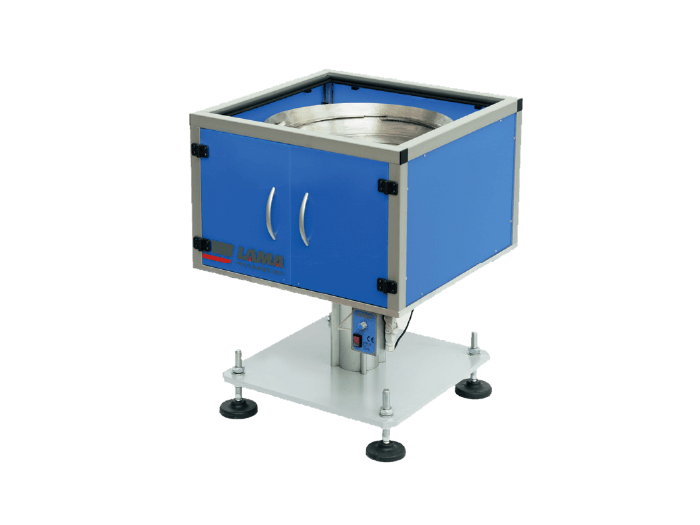 Rotary Vibration Feeders
Our rotary vibration feeders ensure correct and fluent product flow and feeding of workstation. The vibrators differ according to dimensions of primary bases of vibrators and the dosing direction, types and sizes of bowls, types and sizes of noise insulation and types and height of bearers.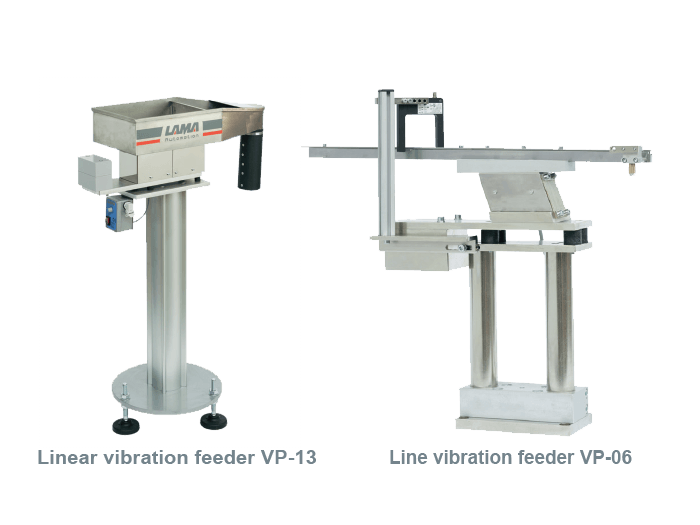 Linear Vibration Feeders
Linear vibration feeders are used for automatic filling of rotary vibration feeders. The level of the filling in the rotary vibration feeder is controlled by the level probe. Our linear vibration feeder VP-13 is used for the line transport of different parts and has a capacity of 20 l. Line vibration feeder VP-06 serves as an extension for adding elements from the rotary vibration feeder to the workstation.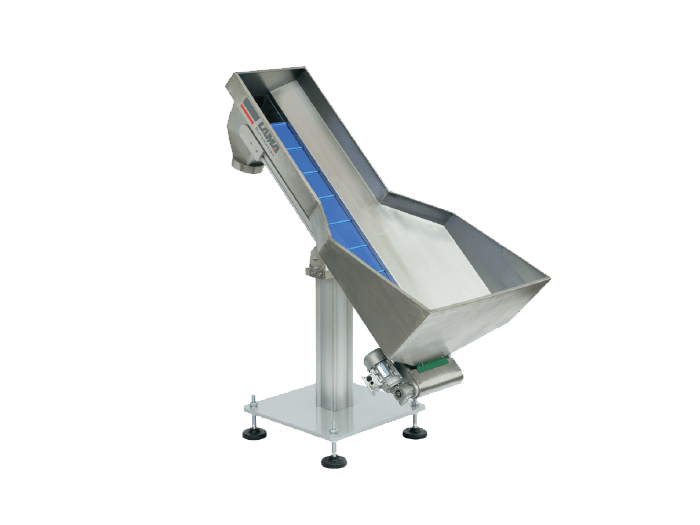 Motorised Stores and Elevators
Motorised stores and elevators are used for automatic filling of rotary vibration feeder. A level probe controls the level of the filling in the bowl, and switches on or off the electric motor of motorised store.
The capacity of motorised stores is 150 l. The capacity of elevators is 200 l or 400 l.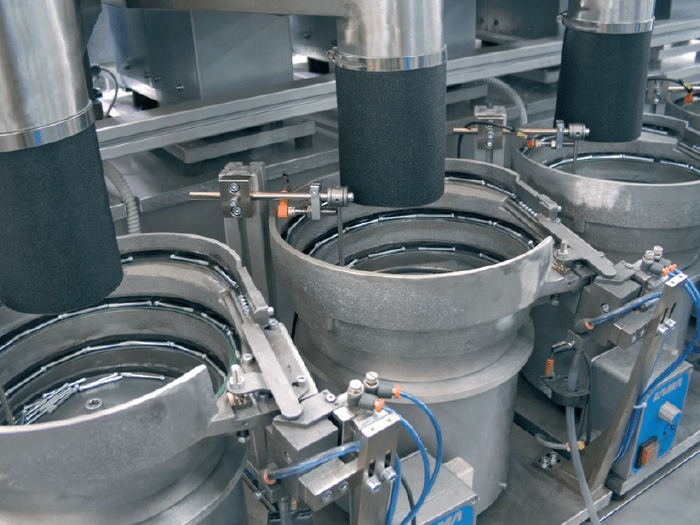 Screwing Dosing Modules
Dosing modules are used for automatic dosing of screws from rotary vibration bowls to a screwdriver unit. The dosing module depends on the type and the size of dosing and on the size of rotary vibration feeder.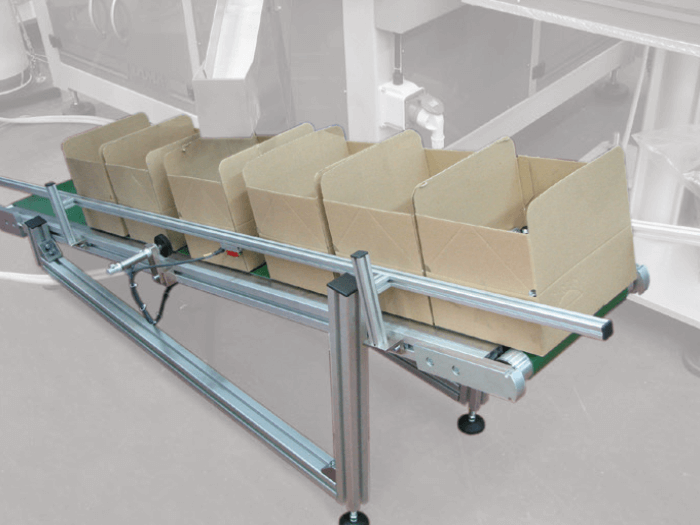 Packing Routes
Packing routes are designed for handling of empty and full boxes. One or several packing units can be installed, using a wide band transporter that supplies empty boxes onto the packing route.