Our Products
We offer linear assembly lines with workstations located consecutively in a line, and rotary assembly machines where workstations surround a rotary indexing table.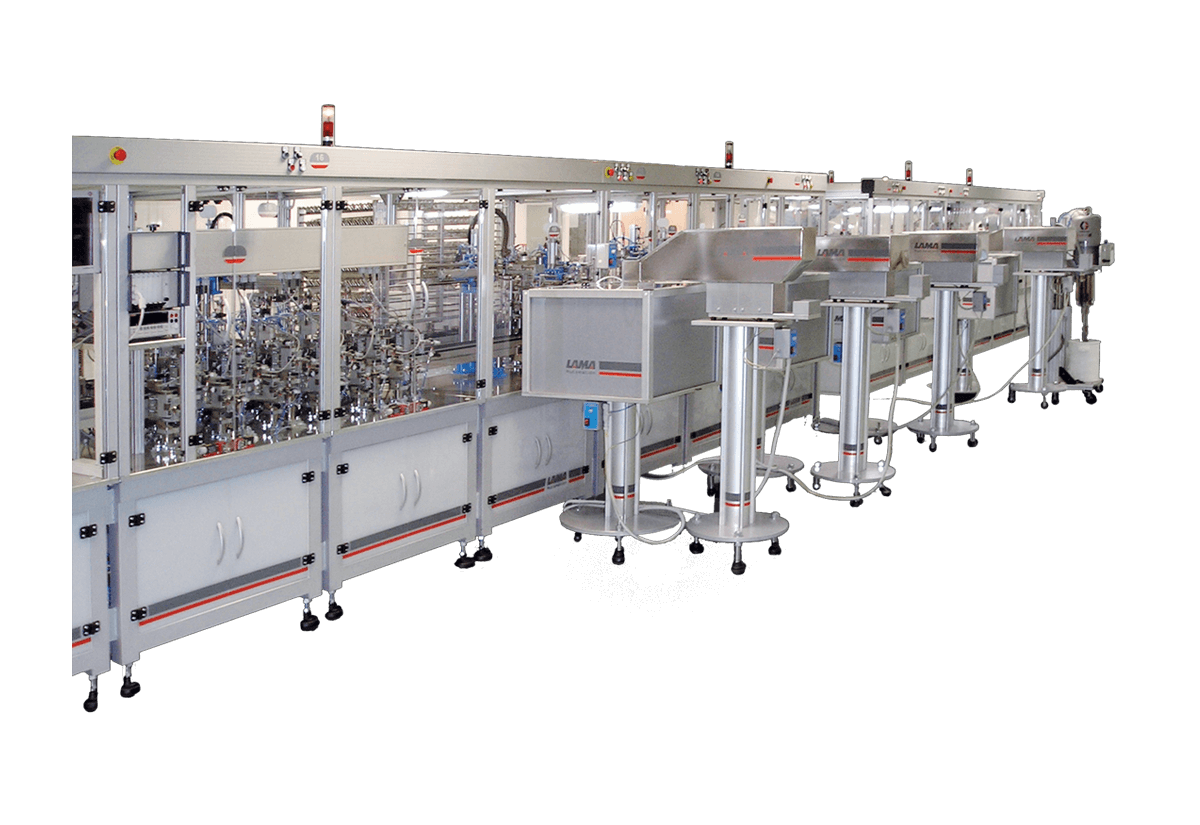 We have a long track record of successfully providing automated assembly solutions for a number of industries. Our assembly systems are used for metal processing, production of household appliances and medical devices, in furniture industry (including our own high volume furniture components manufacture) and in die-casting automation.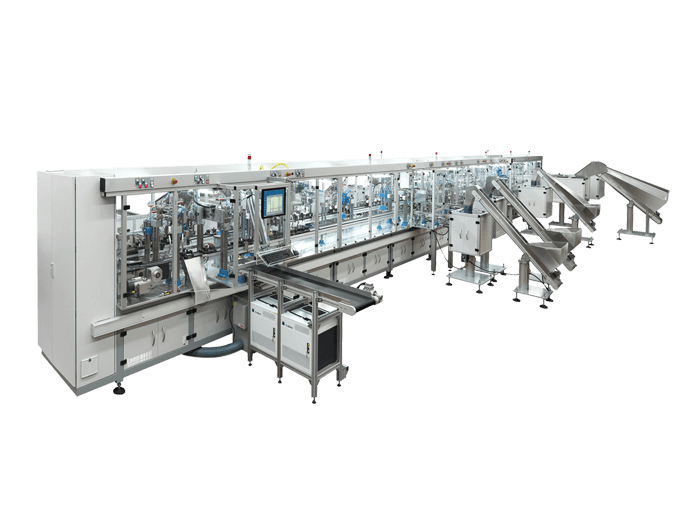 Assembly Lines
In assembly lines, work stations are located consecutively in a line. We can build them as a combined system with the inclusion of an indexing table. This is particularly convenient when over 12 workstations are required or when more parts will be assembled on a single line.
Assembly lines are also the best solution when your employees require free access to all workstations for easy feeding and delivery of components.
Asynchronous Transport System
An assembly line with asynchronous transport system can be one or two-line, vertical or horizontal, or it can have a circle flow. A precise pallet blocking system provides precise and quick positioning at the workstation. The motion sequence is smooth and impact-free. Additional working stations can be added easily without having to disassemble the transport system. The product is being assembled on a pallet transported between workstations.
Our systems can have two types of systems for the identification of faulty parts.
In assembly lines with mechanical coding, a two position system is continuously identifying parts with defect.
Systems featuring electronic coding provide complex information storage. During assembly, a plurality of signals are recorded, allowing the identification of the type of defect on the workpiece. Signal read-out and encoding device emit control signal and direct the process. The faulty piece can then be excluded from the process or redirected, depending on the type of defect.
Some examples of products that have already been assembled on our assembly lines:
Electric motor
Washing machine door block
Heating spark plug
Hydrostat
Medical test tube
Pedal box
Rotary Assembly Machines
With rotary assembly systems, the workstations are located around a rotary indexing table. They are a great solution when you have limited floor space. Combinations of two or more rotary indexing tables allow for compact design and more sub-assembly stations. Especially useful are the numerically controlled NC rotary indexing tables. They allow for combinations of more than 12 workstations for space saving and high productivity. 
Automated quality check can be integrated into the entire workstation.